This is the post for the Friday, January 29, 2016 class meeting.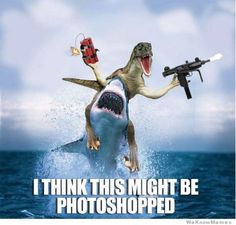 For today, you watched "Images and Words" from Foundations of Layout and Composition with Sean Adams. You will apply the information in those videos as you look at examples and create your own image, but first we'll go over some design tips and look at some example images.
Example Projects
These examples were created by students who took the course in the Fall. As we look at these images, I will ask you to talk about how they illustrate the concepts from the videos you watched:
The student who composed Wanderlust took the class in Spring 2015 and was responding to a slightly different assignment. She used the Burn Tool in PhotoShop to create the effect in the image.
Embedding Your Image in Your Text
These videos demonstrate how to insert and wrap text around your images:
If you did not take the image yourself, be sure to include a photo credit. You can indicate that you edited the photo as well. Here's an example:
Photo: Roberta Kowalski. Edited by the author using PicMonkey.

Photo: Detail from a photo by Emma Jones-Butler. Edited with FotoFlexor.
Editing Images
Go to PicMonkey.com. It's a free site, and it does not require a login.
Watch for the crown logo, which represents Royale upgrades that you would have to pay for. Don't waste time on them.
Make sure you have a backup of your original image and that the image is available on your computer.
Choose Edit and then upload your image.
Crop out any distractions in the background so that the image focuses on the main point.
Edit the image as you like, adding filters, special effects, and so forth.
Add text to the image that complements the image and helps communicate the message you are making.
Save your image with a new name and make a backup.
We are using PicMonkey in class because it's easy and free. You can use whatever image editor you like for the image you create for Project 1. Other web-based tools you might use include FotoFlexor, Canva, Pixlr Editor, and BeFunky.
Regardless of the tool you choose, you need to crop out distractions and add some text to your image. See the documentation for the tool you have chosen if you need help.
In-Class Writing
Go to the Quizzes tool in Canvas and take the "Image Editing" quiz. All you have to do is upload the image you worked on in class and tell me whatever I need to know about it. It does not have to be polished or finished. It doesn't even have to be the image you decide to use for the project.
Homework
For today, please do the following:
If you didn't complete your "Image Editing" quiz in Canvas, please use the grace period to finish by 6 PM Sunday (1/31).
For Monday's session (2/1), do the following before class:
Have a draft of your image and text ready to share in class. We will spend part of the session on peer review and part talking about how to submit your work and the reflection comments.
---